I am so excited! I am donating another print to the Fluke for Luke silent online auction! I have donated for the past few years, and I am honored to do it again this year. It is taking place on July 8th and 9th at Martha's Vineyard. This is the best part of being a photographer in my opinion. To give back and do some good in this world. It is the least I can do for what Cape Cod has given me throughout the years.Here is the link for the online Auction that will start July 1st.Starts: Jul 1,...
---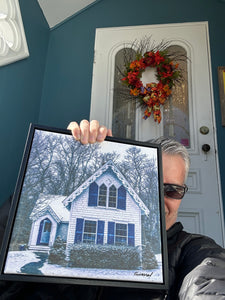 I took this picture of the South Dennis Free Public Library on 2/1/23. It was one of those I drove by it, saw the beauty, and did a u-turn to take the shot. I put the picture on social media, and it was seen by the Library Director. She emailed me and asked me if I could donate the print to the library. They wanted to use the picture for their upcoming holiday cards coming out in the Fall. Of course, I said yes, however, I wanted to do more. So, I wanted to give them a framed canvas. It...
---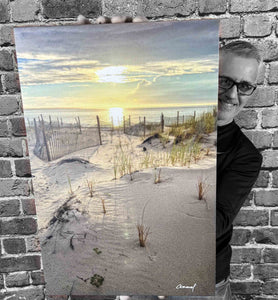 Here is a canvas print of Chapin Beach in Dennis that I am donating to the Friends Or Relatives With Autism & Related Disabilities (FORWARD) silent auction. The silent auction Trivia Night fundraiser on November 18 will be at the Sea View in Dennis Port. The last Trivia Fundraiser was a great success, attracting over 150 enthusiastic attendees. FORWARD's mission is to build affordable supportive lifelong homes that enable adults with autism and related disabilities to thrive in an appropriate, safe, healthy and caring environment. Your donations will be used to help build 8 new affordable homes for Cape Codders...
---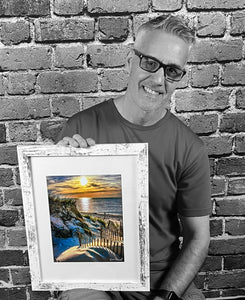 Trying to get some brownie points with the man upstairs. 😂😂😂Here is a print I am donating to the Dennis Union Church's Silent Auction. The print is of Sea Street Beach in East Dennis - Cape Cod. It is a 11x14 photo with a 11x14 distressed white wood frame.Here are the details:The Dennis Union Church Silent Auction will go live on Friday, August 5 at noon; bidding continues until 2 pm on August 13.https://www.accelevents.com/e/2022ducsilentauction
---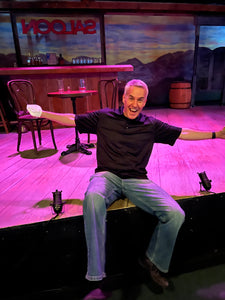 Here are four of my pictures that I am donating to the Cape Playhouse Gift Shop. All proceeds from the sale of my pictures will go directly to the Playhouse. I saw the play Grease in June. I was so impressed by the play, that I really wanted to do something to support this wonderful piece of history. Please be sure to check out the wonderful plays, and stop by the gift shop as well! The pictures will be available at the Gift Shop on 08/1/22. Please share this post! I would so appreciate it!P.S. – I have included a...